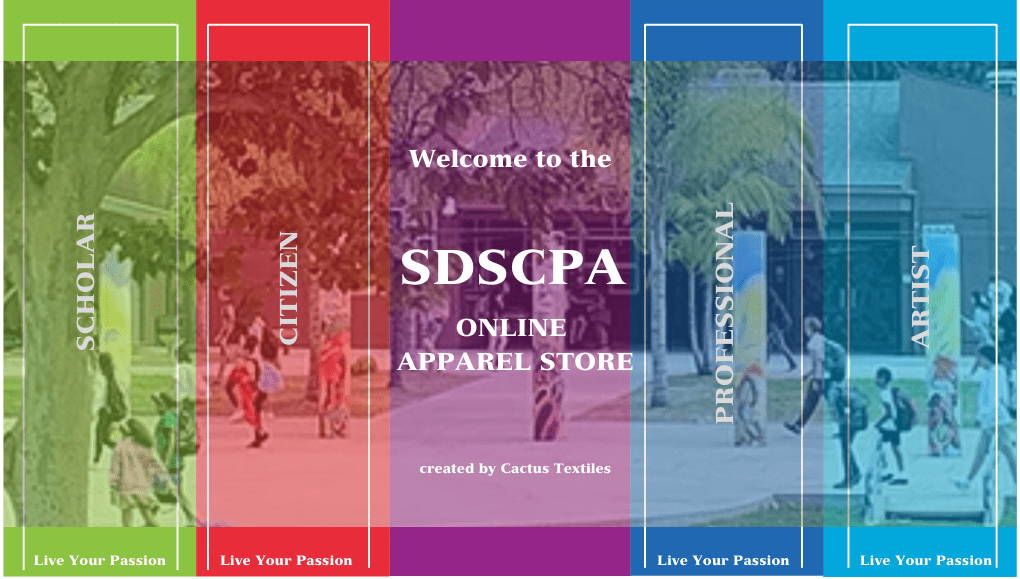 Shop our Newest Collection
---
Where does the money go to?
Proceeds will be donated to SDSCPA to help fund these seven areas:
- Campus safety and community health and well-being
- Professional guest-teaching artists and scholars
- Support for academic and arts programming before, during, and after school
- College and career readiness
- Community outreach and development
- Campus capital improvements
- Operational costs for FOSCPA
Orders will be delivered directly to your home. Sales tax and shipping charges are applicable and will be added to your order. All orders are final sales. 
---